Hello dear fellow, I am Darcy Charming daughter of Princess Evie and Prince Daring Charming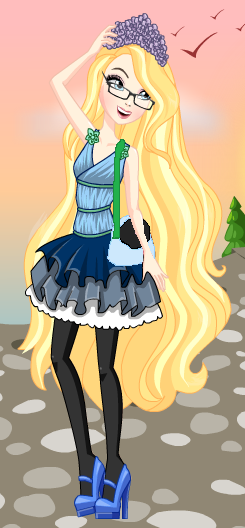 Personality
Hobby's
I love dancing! It is so cool and Dad has got me a special dance class, which is awesome by the way. I also love to go on Adventures with Megalisa master.
Looks
I take after my Dads looks? Don't I now? I have blond hair, like Mum and Dad. blue eyes like my nana.Pink lips and pale skin like Mum.
Relationships
TBA
Appearance
Normal
MORE OUTFITS TO BE ADDED...
Adventures
ADVENTURES COMING SOON!
Gallery
Ad blocker interference detected!
Wikia is a free-to-use site that makes money from advertising. We have a modified experience for viewers using ad blockers

Wikia is not accessible if you've made further modifications. Remove the custom ad blocker rule(s) and the page will load as expected.